FUGA Beach Club
As the sun begins its descent, join us for the magical spectacle of a coastal sunset. Our beachfront oasis transforms into a canvas of warm hues, providing the perfect backdrop for unforgettable moments.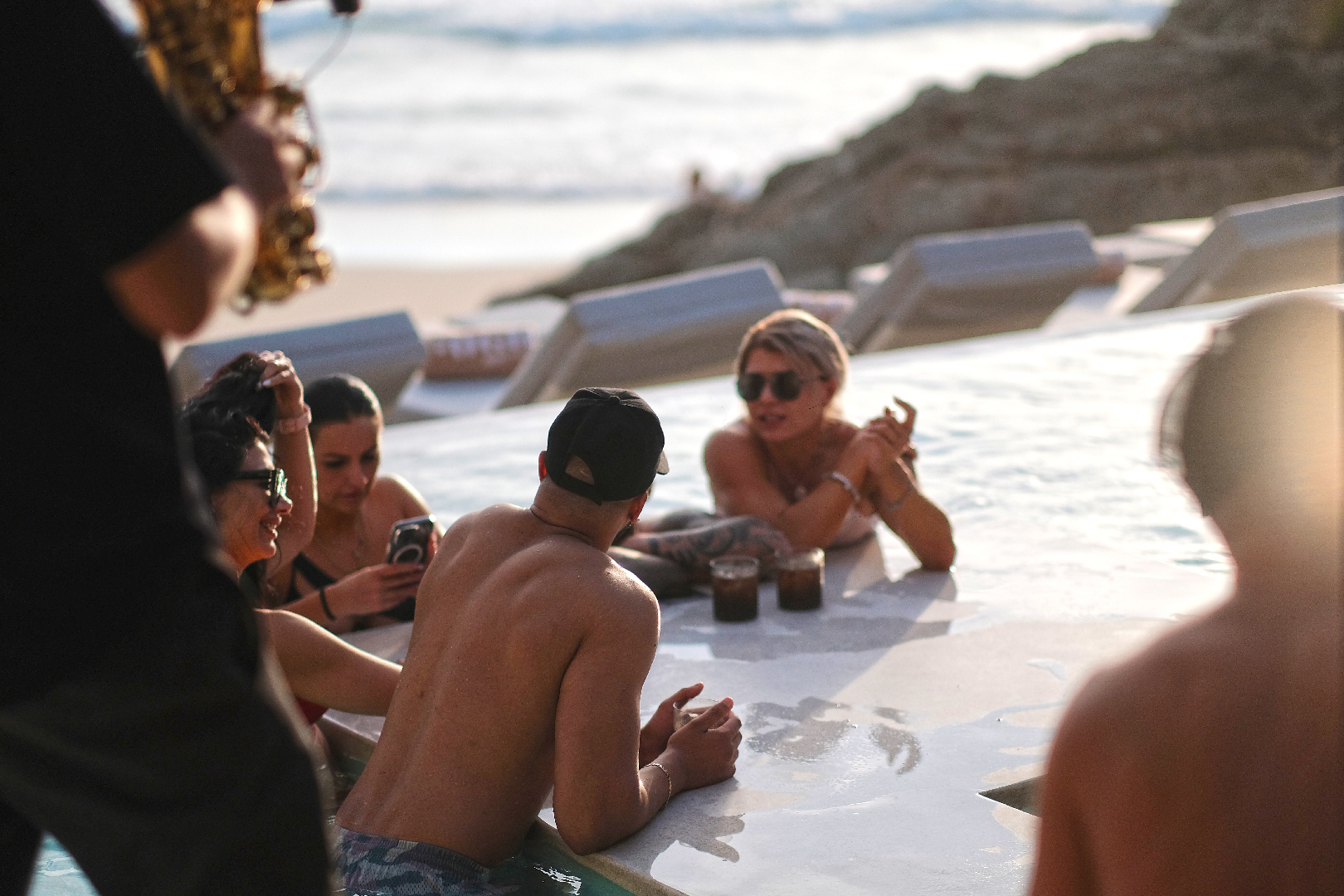 Pool
Sip on handcrafted cocktails and savor delectable bites from our poolside bar and restaurant.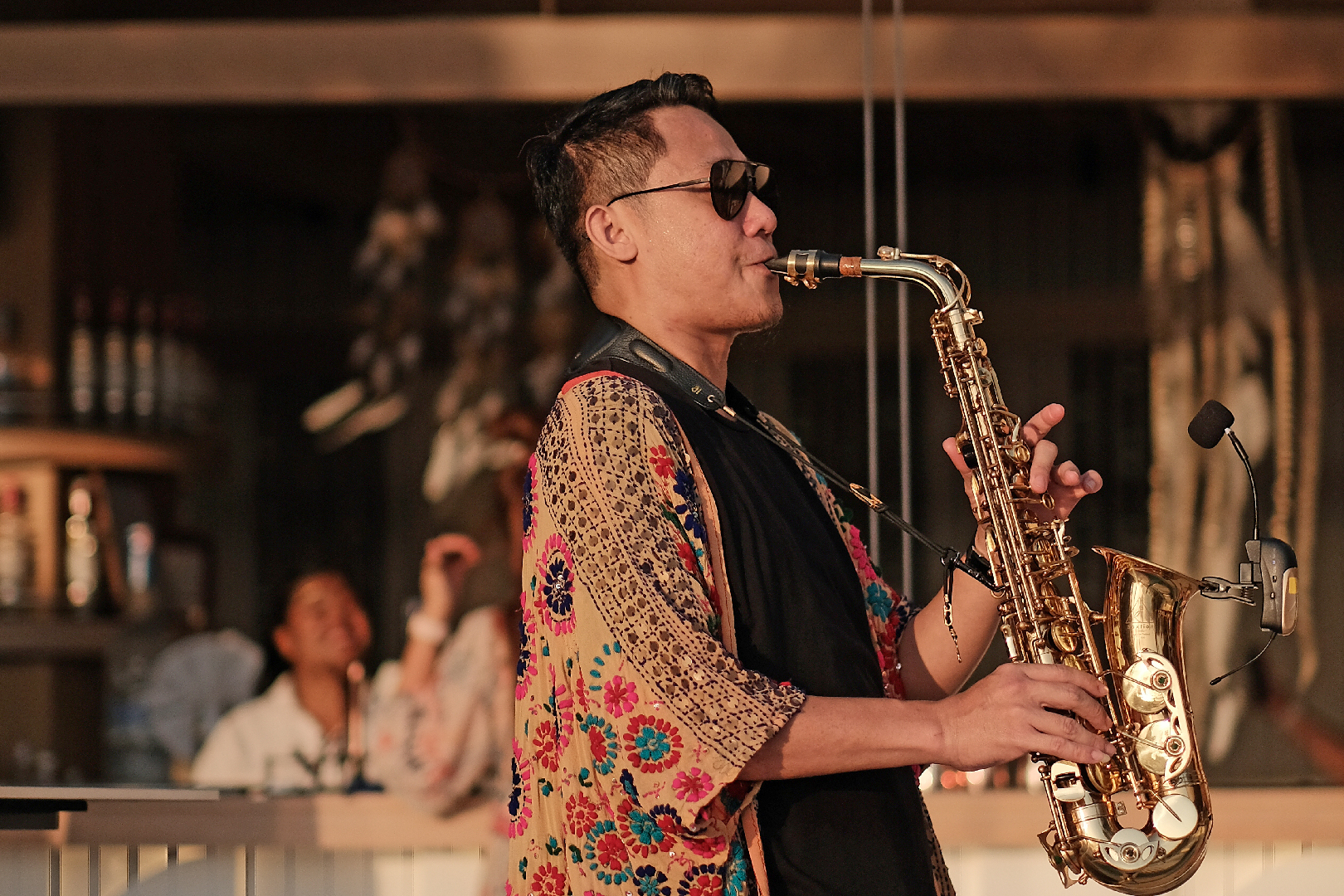 Sax
More than music; it's a poetic expression of the sea's timeless allure.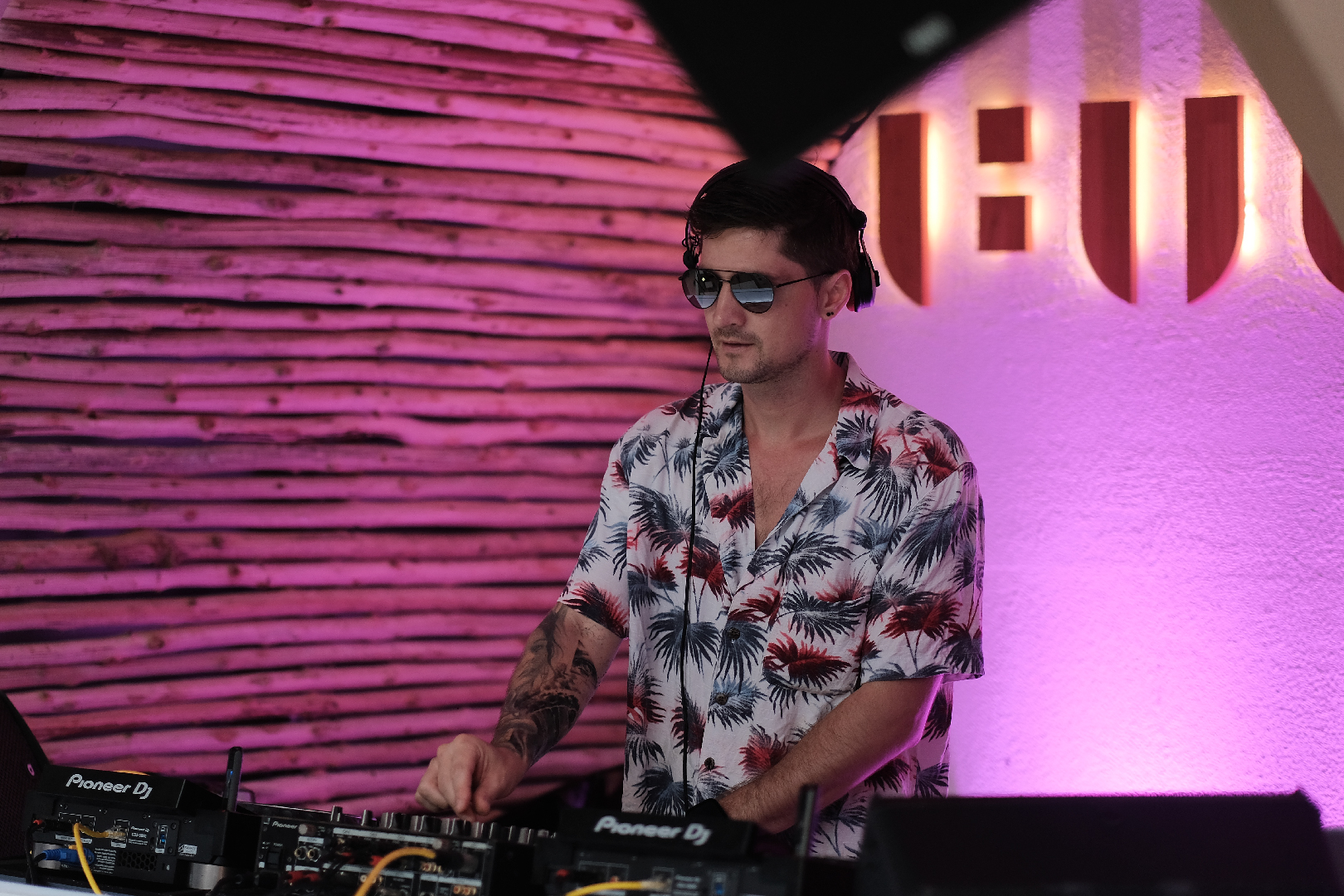 DJs
Stay tuned for our Guest DJ Specials, where renowned DJs from around the world bring their signature sounds to the coastal stage.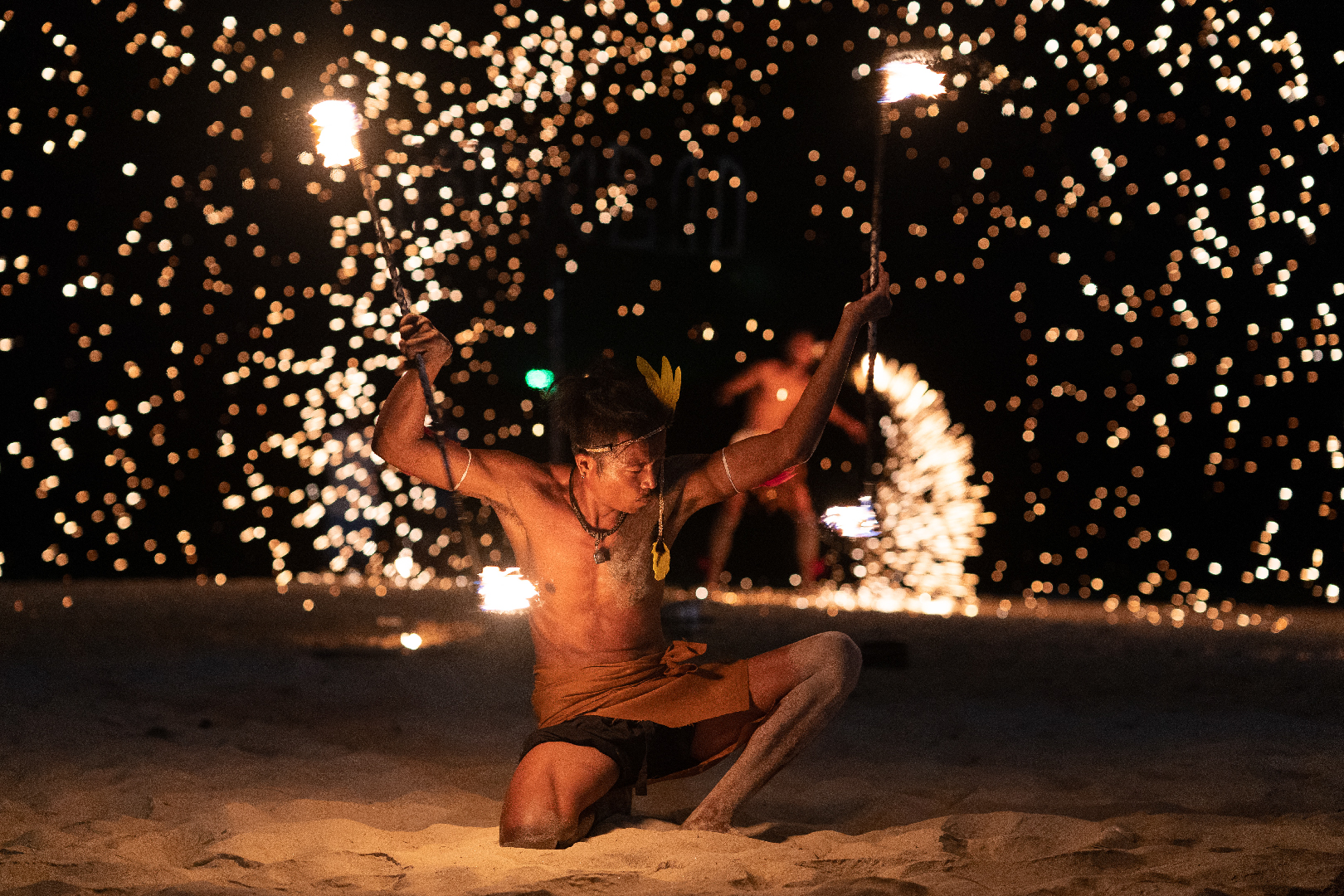 Fireshow
Prepare to be mesmerized as Front Beach Club transforms into a canvas of fire and light!
Drink & Dine
Satisfy your cravings with our diverse dining options. Savor international and Mediterranean cuisine, indulge in the freshest sushi and sashimi, or enjoy a selection of seafood from our fresh bar. No matter your taste, our culinary offerings are sure to impress.
Your Events
Experience the magic of cinema under the stars at our Moonlit Movie Night on the Beach! Lounge on the sand with comfy blankets and enjoy a cinematic masterpiece while the gentle sea breeze and the sound of the waves provide the perfect ambiance for an open-air movie night.